We are a team of professional, well-trained claim adjusters supported by an efficient and organized office. Our goal at Hennesy Inc is to have our carriers feel that we are a satellite branch of their claims department.
The following is a brief background of our company president and also of our lead adjuster.
CHUCK HENNESY
Our Founder
Chuck's construction career started at the age of seven when his grandfather, a licensed master plumber and steamfitter, took Chuck on a small plumbing job and had him help by 'holding the flashlight'.  Over the following years, his grandfather would make sure that Chuck understood plumbing – even teaching him the correct way to connect older lead and cast iron pipe.  Chuck eventually found himself curious about other construction trades and would even work for contractors, without pay, just to gain knowledge, leading to his testing and becoming licensed as a Commercial and Residential General Contractor by the young age of eighteen.
Chuck paused his construction career to honorably serve a three year tour in the U. S. Army.  Upon completion of his military service, he operated his own construction company for twenty-five years, specializing in commercial & residential roofing.
While managing his construction business Chuck was able to pursue other interests.  He completed his bachelor's degree at Kansas State University in 1988. He was a tutor for the Building Trades Class at Manhattan Area Technical College.  He was contracted by the United States Army, as a civilian, to teach and served as an agent/inspector for The United States Department of Agriculture.  Chuck was about to find out that this diversified background would serve him well.
In 2001, being a trusted contractor of several insurance carriers, he was contacted and asked if he would be willing to perform property claims work.  Chuck's acceptance introduced him to the world of property claims.  Chuck quickly developed a reputation for quality claims work, honesty, and exceptional customer service.  This resulted in additional claims work until he had personally completed property claims for more than fifty insurance carriers throughout the country.
Hennesy, Inc. Adjusting Service came into being at the request of several insurance carriers who needed property daily claims service, completed over extended geographic areas, while maintaining consistent quality.
Chuck started Hennesy, Inc. Adjusting Service with adjusters he knew had the unique ability to show true empathy for the insured, while delivering a phenomenal customer service experience.  This original core group has grown to over Three Hundred property adjusters nationwide.
Hennesy, Inc. Adjusting Service believes that customer service is the backbone of daily claims work.  This customer service is always extended to both the carrier and their insureds.
While Daily Claims started as (and still is) Hennesy, Inc. Adjusting Service's core mission, as we have grown, we now provide complete CAT storm support for several of our daily claims carrier customers.
Perhaps one of the best recommendations for Hennesy, Inc. Adjusting Service occurred when a carrier claims supervisor was overheard to say, "When I know my insureds are being taken care of by Chuck's people, I sleep like a baby at night."
To find out more about Chuck and Hennesy, Inc. Adjusting Service.
Send claims to: claims@hennesyinc.com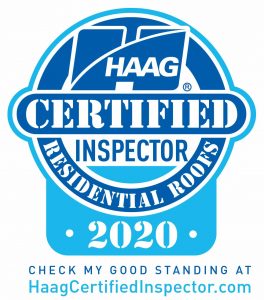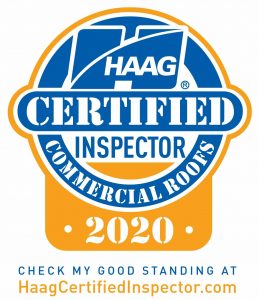 MARJORIE SELL
Marjorie Sell literally grew up as a contractor's daughter, supervising construction job sites for her father's company while in high school and college.
While Marjorie was working wind/hail claims in Kansas City in August of 2005, she was requested to go to New Orleans for Hurricane Katrina. She accepted and had the distinction of being one of the few adjusters able to gain access into the city less than a week after the hurricane when entry was still limited only to Residents. She is known for this type of "outside the box" thinking and it has obviously served her well as she has very satisfied Insured's, evidenced by one of the highest customer service/quality rankings with the Carrier.
After Katrina, she continued working claims and went on to work Hurricanes Rita, Wilma and Hurricane Ike in 2008 where she was ranked the #2 adjuster for the Carrier.
Marjorie has handled commercial losses, wind/hail, tornadoes, water losses, etc. Marjorie is a member of the International Association of Arson Investigators. Marjorie's experience in the field, exceptional quality of product (estimation and customer service skills), combined with her attention to detail is why she wears so many hats with our Company.